SUPREME COURT
BYRNES, JAMES F. (1879-1972). Associate Justice, U.S. Supreme Court (1941-42); Sec'y of State (1945-47); Gov. of S.C. (1951-55). TLS, 8vo, Feb. 5, 1946, sending autograph. Mounting traces on verso, some show through. Fine signature. Sold for signature value......[8240]...+...$48.50
JAMES F. BYRNES GIVES A FIRST HAND ACCOUNT OF YALTA, POTSDAM, AND THREE OTHER CRITICAL CONFERENCES AFTER V-E DAY. HE SAT IN AT MEETINGS OF FDR, CHURCHILL AND STALIN
BYRNES, JAMES F. Assoc. Justice, U.S. Supreme Court, Secretary of State. He served as "Director of War Mobilization" under FDR and in that capacity he sat in on the meetings of FDR, Churchill and Stalin at Yalta. He took shorthand notes which he used to report verbatim conversations of the Big Three. Byrnes also attended the Potsdam Conference and the London Conference in Sept. 1945, which ended in a deadlock. He reports the triumphs and tragedies of the Moscow and Paris Peace Conferences which he also attended, where the five European treaties were hammered out and finally, to the meeting of the Council of Foreign Ministers in N.Y.
in Dec., 1946, where the deadlock was finally broken. This book is about the two year period between V-E Day and a lasting peace. As Secretary of State, Byrnes, more than any one man, shaped and directed American foreign policy during that critical time. Speaking Frankly by James F. Byrnes, 8vo, 324 pp., Harper and Bros., Publishers, 1st ed., 1947, no d.j. Book summary from the d.j. affixed to first free end paper. Illustrations. Boldly inscribed and signed on half-title page............ .................+.............[11740]** .....$150.00
"HIS DECISIONS WERE IMPORTANT IN THE DEVELOPMENT OF CONSTITUTIONAL LAW"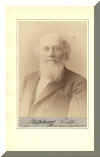 FIELD, STEPHEN J. (1816-1899). Am. jurist. Brother of Cyrus W. and David D. Field. He was a California State Supreme Justice (1857-63; Chief Justice 1859-63). He was appointed Assoc. Justice of the U.S. Supreme Court (1863-97). Extremely fine half bust sepia cabinet photograph, boldly signed on lower border. Attractively mounted to 8vo mat. Rare. Fine. ......[7325]......$350.00
(CABINET) GOLDBERG, ARTHUR J. Secretary of Labor under JFK (1961); Associate Justice, U.S. Supreme Court and U.S. Ambassador to U.N. TLS, 4to, letterhead of U.S. Representative to the U.N., Nov. 9, 1967. Letter to a U.N. employee congratulating her on her recent promotion for "The Public Affairs Office of this mission." Boldly signed. Authentically signed Goldberg material is uncommon, particularly letters. Comes with original hand delivered envelope. The pair...[6184]..+.. $148.50

FROM THE ESTATE OF ARTHUR J. GOLDBERG
(SUPREME COURT) (CABINET-LABOR)GOLDBERG, ARTHUR J. (1908-1990). Goldberg served as Secy.. of Labor under Kennedy who appointed him to the Supreme Court in 1962 where he served until 1965 when President Johnson appointed him U.S. Ambassador to the U.N. to fill the vacancy caused by the death of Adlai Stevenson. The following item is from Justice Goldberg's estate. GOLDBERG'S OFFICIAL SUPREME COURT PHOTOGRAPH. SP, printed 4to B&W Harris & Ewing half bust photograph of Goldberg showing him in his judicial robes. Below his photograph is printed "Honorable Arthur J. Goldberg." On the lower blank border he has written "With best wishes, Arthur J. Goldberg". Printed on heavy matte finish paper. Goldberg served on the court only 3 years and anything from his brief tenure as Justice is quite scarce....Mint...[10643-2]...$95.00
STONE, HARLAN F. (1872-1946). Chief Justice, U.S. Supreme

Court (1941-46) appointed by Franklin Roosevelt. Supreme Court Card, 4 1/4" x 3 1/2", boldly signed. Accompanied by transmittal envelope postmarked in Washington, D.C., March 6, 1945. Fine. Due to his short five year tenure as Chief Justice, his material as Chief Justice is not common.. [11678]... $195.00

THOMAS, CLARENCE. Controversial black Assoc. Justice, 6" x 9" B&W SP, shown in judicial robes. Nice............[8488]......$38.50
VINSON, FREDERICK MOORE (1890-1953). Chief Justice, U.S. Supreme Court (1946-1953); Secretary of the Treasury (1945-1946). TLS as Chief Justice, Supreme Court of the United States,
Chamber of/ The Chief Justice, 4to, Jan 10, 1947, to Frank B. Cawley, Wesleyan University, Middleton, Conn. In full: "This will acknowledge receipt of your letter dated Dec. 26, 1946, the contents of which I have read with interest. Very truly yours, (signed) Fred M. Vinson", Chief Justice. Vinson served as Chief Justice only seven years making his material as Chief Justice rather scarce. This is a mint example and perfect for display. ...[11819]..+ $250.00
RARE WARREN COURT SIGNED PORTRAIT
(WARREN COURT). FORMAL COLOR PORTRAIT OF THE WARREN COURT, 12" X 15", showing the Justices in business suits, informally standing and sitting around a conference table, beneath a magnificent chandelier in one of the courts elegant conference rooms. Left to right are Justices
William J. Brennan, Potter Stewart, Byron White, Hugo Black, Abe Fortas, William O. Douglas, John M. Harlan, Earl Warren and Tom C. Clark. Signed by all the Justices on lower blank margin beneath their portraits. Framed in 5/8" brown walnut frame. This portrait was signed in the narrow time frame of 1965-1967. Fortas was appointed by President Johnson in 1965 and Tom Clark resigned in 1967 when his son, Ramsey Clark, became acting Attorney General. An uncommon grouping of the Warren Court which is considered to be one of the most important and controversial courts in the history of our country. A gem. Fine. .....[11881].....$4995.00

WHITE, BYRON. Assoc. Justice. SP, 6" x 9" official court half-bust printed photo of him in robes. Signed in brown ink...[12166]..$65.00